Interactive + Digital Media
#BCCreates creative technology I ♥
Knowledge Hub
Discover industry contacts, program recipients, productions shooting and more.
British Columbia's interactive and digital media industry is one of the most dynamic engines in the B.C. economy and is a key driver of skilled jobs that will define the future of the province.
The core B.C.'s green, knowledge economy-based interactive and digital media industry is represented by 161 video game companies – from world leaders in e-sports to emerging regional entrepreneurs and employers (Source: Entertainment Software Association of Canada, ESAC). There are 39% more video game companies in 2021 versus 2019 (Source: The Canadian Entertainment Software Association) outpacing growth in Quebec and Ontario during the same period. Beyond this, B.C.'s virtual and augmented reality ecosystem was comprised of 230 immersive tech companies when measured in 2020 (Source: Vancouver Economic Commission) making it the second-largest VR/AR ecosystem in the world (Source: Vancouver Economic Report). 
The interactive and digital media industry is a broad category. However, for Creative BC's purposes, we include in our definition companies telling stories through entertainment and educational interactive games, experiences and applications.
The field is changing rapidly, and even the definitions of the businesses and products within it are evolving more slowly than the companies and the marketplace itself. Therefore, CIERA™ is only able to measure the video game industry's scale through public datasets from Statistics Canada at this time. See a list of interactive and digital media companies and related businesses in Creative BC's Knowledge Hub.
Industry Impacts: CIERA™ 2021
It's important to note that this industry activity generates a portion of the additional incremental total GDP attributed to the Multi-Creative Industry Services segment of the creative industries overall.
Direct Output in B.C. (Billions)
Total Jobs Traditional FT + Equivalent
The Interactive + Digital Media Industry Mapped Across the Sector Value Chain
Some of the "culture industries" as defined by Statistics Canada contribute to more than one creative industry, therefore these NAICS cannot easily be attributed to a single creative industry, nor can their business activities be proportionally allocated. In these cases, their economic contributions have been aggregated into CIERA™'s Multi-Creative Industry figures. Outlined bullets below are Multi-Creative Industry Services that do contribute to some extent to this value chain. See Multi-Creative Industry Services impacts.
The interactive and digital media industry is the only value chain with an iterative value chain process. Products are published then evolve based on consumer engagement, console and platform evolution and other factors to which the value chain responds. For the purposes of the CIERA™ tool, only the video game NAICS were mapped and Statistics Canada data related to these areas was integrated to the measurement results. This decision was made based on the fact that new codes for evolving technologies such as VR/AR have not been specifically defined and at this time it is not possible to isolate impacts relevant to these emerging industries. Creative BC will ensure to evolve the tool as new information and data specific to those industries evolves.
See full annual CIERA™ tables and multiple years of data here.
Research + Reports
Recent industry insights and impacts of B.C.'s creative industries.
->
CIERA™ | Creative Industries Economic Results Assessment
Bringing public datasets into our story
->
View Creative BC funding programs
DigiBC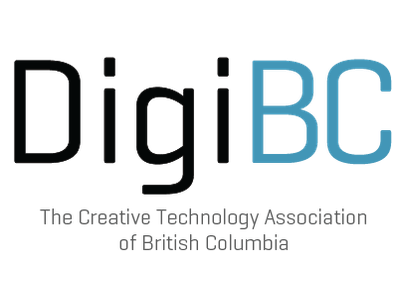 DigiBC promotes, supports and accelerates the growth, sustainability and competitiveness of B.C.'s digital industries such as Mobile & Wireless, Video Games, Animation & Special Effects, etc.
VRARA Vancouver
The VRARA Vancouver chapter is the leading voice of VR/AR in British Columbia and represents the coming-together of brilliant minds across the VR/AR/MR ecosystem, from original content creators & creative distributors to innovative hardware companies and ambitious researchers.
Frontier Collective
The Frontier Collective is the first organization to formally represent and advance the interests of the region's fastest-growing technologies, including Web3, the metaverse, VR/AR, AI, climate tech, and creative industries such as eSports, NFTs, VFX, and animation
ACM SIGGRAPH
Vancouver ACM Siggraph is a non-profit society serving researchers, professionals and artists who are involved in the fields of computer graphics and interactive techniques.
Spark CG Society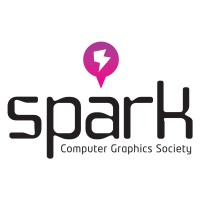 The Spark Computer Graphics Society organizes SPARK conferences & festivals and promotes and fosters the local computer graphics community in B.C.
Entertainment Software Association of Canada (ESAC)
ESAC is the voice of the Canadian video game industry. Their annual report, Essential Facts, provides important economic, demographic and public opinion data about Canada's video game industry.
Interactive Digital Media Tax Credit
The interactive digital media tax credit (IDMTC) is for eligible registered corporations that develop interactive digital media products in B.C. after August 31, 2010 and before September 1, 2023. 
Canada Media Fund
The Canada Media Fund fosters, develops, finances and promotes the production of Canadian content and applications for all audiovisual media platforms.
#PlayBC | #ImmerseBC | #CreativeTech