Interactive + Digital Media
#BCCreates creative technology I ♥
Knowledge Hub
Discover industry contacts, program recipients, productions shooting and more.
Animation and vfx studio Animal Logic has unveiled plans to significantly grow its presence in Vancouver with the construction of a new studio facility. Here are details on what is being planned: Scheduled to be completed in 2025, the 110,000 square feet purpose-built...
British Columbia's interactive and digital media industry is one of the most dynamic engines in the B.C. economy and is a key driver of skilled jobs that will define the future of the province.
The core B.C.'s green, knowledge economy-based interactive and digital media industry is represented by 161 video game companies – 62 micro, 83 standard, 19 large – from world leaders in e-sports to emerging regional entrepreneurs and employers (Source: Entertainment Software Association of Canada, ESAC). Beyond this, B.C.'s virtual and augmented reality ecosystem was comprised of 230 immersive tech companies prior to the pandemic in 2019 (Source: VRARA) making it the second-largest centre in the world.
The interactive and digital media industry is a broad category. However, for Creative BC's purposes, we include in our definition companies telling stories through entertainment and educational interactive games, experiences and applications. The field is changing rapidly, and even the definitions of the businesses and products within it are evolving more slowly than the companies and the marketplace itself.
Total GDP in B.C. (Millions)
Direct Output in B.C. (Millions)
Total Jobs Traditional FT + Equivalent
Research + Reports
Recent industry insights and impacts of B.C.'s creative industries.
->
CIERA™ | Creative Industries Economic Results Assessment
Bringing public datasets into our story
->
View Creative BC funding programs
DigiBC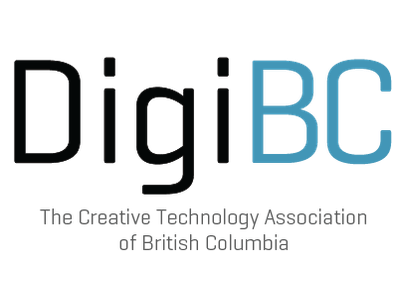 DigiBC promotes, supports and accelerates the growth, sustainability and competitiveness of B.C.'s digital industries such as Mobile & Wireless, Video Games, Animation & Special Effects, etc.
VRARA Vancouver
The VRARA Vancouver chapter is the leading voice of VR/AR in British Columbia and represents the coming-together of brilliant minds across the VR/AR/MR ecosystem, from original content creators & creative distributors to innovative hardware companies and ambitious researchers.
Frontier Collective
The Frontier Collective is the first organization to formally represent and advance the interests of the region's fastest-growing technologies, including Web3, the metaverse, VR/AR, AI, climate tech, and creative industries such as eSports, NFTs, VFX, and animation
ACM SIGGRAPH
Vancouver ACM Siggraph is a non-profit society serving researchers, professionals and artists who are involved in the fields of computer graphics and interactive techniques.
Spark CG Society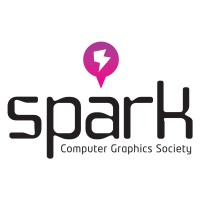 The Spark Computer Graphics Society organizes SPARK conferences & festivals and promotes and fosters the local computer graphics community in B.C.
Entertainment Software Association of Canada (ESAC)
ESAC is the voice of the Canadian video game industry. Their annual report, Essential Facts, provides important economic, demographic and public opinion data about Canada's video game industry.
Interactive Digital Media Tax Credit
The interactive digital media tax credit (IDMTC) is for eligible registered corporations that develop interactive digital media products in B.C. after August 31, 2010 and before September 1, 2023. 
Canada Media Fund
The Canada Media Fund fosters, develops, finances and promotes the production of Canadian content and applications for all audiovisual media platforms.
#PlayBC | #ImmerseBC | #CreativeTech